Anivarya Pumps is one of the leading Manufacturing firms in India for Gear Pumps, Rotary Gear Pumps, Helical Gear Pumps, Stainless Steel Gear Pumps, Internal Gear Pumps, Lobe Pumps, Flanged Mounted Gear Pumps, Industrial Pumps and Pumping Systems. 

Anivarya Pumps offers Heavy Duty Gear Pumps which are useful for pumping and transferring of heavy fuel oils. Gear Pumps are generally made of iron and are also available in cast steel & stainless steel.
What began in 1995, as a partnership firm by experienced engineers, ANI Engineers has come a long way to emerge an icon of quality in their respective segment. The partners had 15 years of relevant experience in the field of design, development & manufacturing of Rotary Gear Pumps.

Today, ANI Engineers is passing through the trajectory of rapid growth rate since its inception. Providing quality assurance along with amazing service inclination has helped ANI Engineers to establish goodwill among its buyers and distributors.

Currently the company has earned a good rapport in the Indian market and industries through its remarkable business. Growing organically at 15 per cent annually, with the established nationwide dealer network for appropriate sales and services, the company is all set for a stupendous growth in the years to come.
Diverse variety of pumps for every fluid pumping requirements
Heavy Duty Gear Pumps
AERN SERIES PUMPS are used for viscous liquids. Features double helical gears with needle bearings. Sturdy construction with flanged inlet/outlet. Suitable for continuous duty.
Internal Gear Pumps
Fuel pressuring internal gear type pumps for handling fuel oils in boilers and burners, heating and pumping systems. Built in pressure relief valve and capacity by-pass.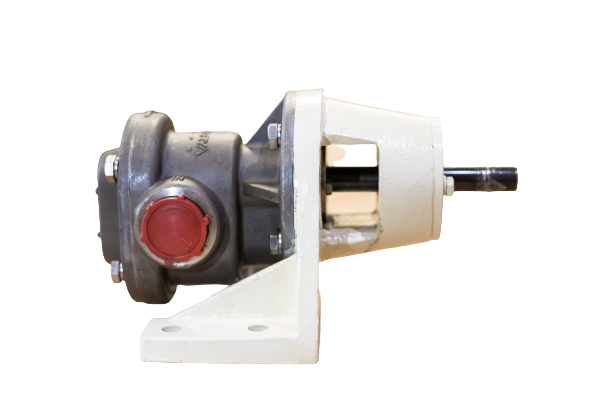 Stainless Steel (SS) Gear Pumps
SS Gear pumps are a complete SS-136 investment cast construction with teflon coated or polymer bush and PTFE sealant. Suitable to handle acids, dyes, syrups and other corrosive chemicals.
Rotary Lobe Pumps
Rotary Lobe pumps are useful for all high viscous products. It has an SS-316 pumping chamber & Tri lobe design. Applicable for Food, Pharma, Paint & Sewage industries.

Pumping solutions for various applications

Pumps suitable for food products like batter, cream, cheese, fruit juice, jelly, jams, ice cream, Canned Foods, honey, milk, sauces, etc.

Pumping solutions for oils and petroleum substances including plant-based oils, mineral oil, turbine oil, waste oil, grease, vaseline, etc. 
IndustriaL and Chemical Pumping
Pumps for varnish, solvents, soap, adhesives, ink, paint, HFO, gels, LDO, HSD, bitumen, asphalt, Effulent treatment, lubricating oil, etc.
Partner today with the most trusted
pump solution provider!
Schedule A Call Or
Book An Appointment
Visit Us
Plot No. 2716, Phase-IV,
G.I.D.C. Estate,
WADHWAN -363 035
Dist : Surendranagar, Gujarat, INDIA.